Friendship Quotes
Altaira's Birthday Mathom

This just happens to be my birthday, and true to TORN tradition, I've prepared a special mathom just for all of you.

As I pondered whether to parody or limerick, roast or hug, it occurred to me that the most important thing about TORN to me is the friendships I've made along the way (not to start a hug-fest or anything, Draupne and Fingon would kill me ;-)). So I decided to gather up quotes from LOTR that mentioned friends.

Piece of birthday cake, you say! But, true to the essence of our beloved Professor, there are scores of references to friendship in LOTR. I had forgotten how many times our heroes refer to each other as dear friends. Thus, I was forced to narrow it down to twenty-five.

So, without further ado, here are some of my favorite references to friendship in LOTR, along with a few images of friends I've made along the way. (looks both ways, and at the risk of getting whacked on the side of the head, hugs everyone)!

1) Frodo (The Shadow of the Past): "O Gandalf, best of friends, what am I to do? For now I am really afraid."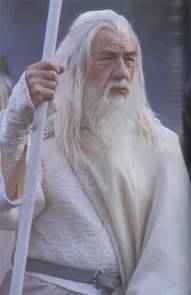 2) Gildor (Three is Company) "Be careful, friends!" cried Gildor laughing. "Speak no secrets! Here is a scholar of the Ancient Tongue. Bilbo was a good master. Hail Elf-friend" he said to Frodo.

3) Gildor (Three is Company) "If you demand advice, I will for friendship's sake give it... take such friends as are trusty and willing"

4) Gildor (Three is Company) "I name you Elf-friend, and may the stars shine upon the end of your road"








(Two towers Oscar party-goers)

5) Frodo (A Shortcut to Mushrooms) "I've been in terror of you and your dogs for over thirty years, Farmer Maggot. It's a pity: for I've missed a good friend."

6) Merry (A Conspiracy Unmasked) "You can trust us to stick to you, through thick and thin – to the bitter end. And you can trust us to keep any secret of yours – closer than you keep it yourself. But you cannot trust us to let you face trouble alone, and go off without a word. We are your friends, Frodo."

(ROTK Oscar Party-goers)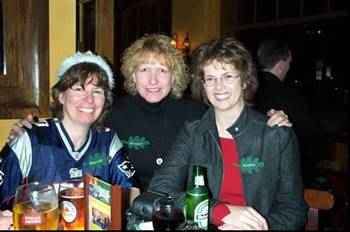 7) Guess who? (The Old Forest) "Hop along my little friends, up the Withywindle."

8) (Flight to the Ford) "[Frodo] saw his friends' faces more clearly again, and a measure of new strength and hope returned."

9) Gandalf (The Council of Elrond): "..and Shadowfax departed.. but a great friendship has grown between us, and if I have need he will come at my call."

10) Elrond to Frodo (the Council of Elrond): "Though all the mighty elf-friends of old, Hador and Hurin, and Turin, and Beren himself were assembled together your seat should be among them."

11) Elrond to the Fellowship (The Ring Goes South): "You will meet many foes, some open, and some disguised; and you may find friends along your way when you least look for it."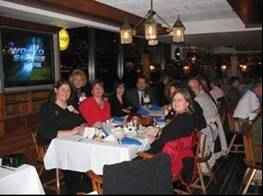 12) Legolas (The Riders of Rohan): "Come, you shall sit behind me, friend Gimli. Then all will be well and you need neither borrow a horse nor be troubled by one… Gimli was lifted up behind his friend and he clung to him, not much more at ease than Sam Gamgee in a boat." (Marquette group)

13) Treebeard to Merry & Pippin (Treebeard): "Many of those trees were my friends, creatures I had known from nut and acorn; many had voices of their own that are lost forever now."

14) Treebeard to Merry & Pippin (Treebeard): "Of course, it's likely enough my friends, likely enough that we are going to our doom: the last march of the Ents."

15) Aragorn to Gandalf (The White Rider): "In one thing you have not changed, dear friend, you still speak in riddles."

16) Theoden witnessing the reunion of the three hunters with Merry and Pippin (The Road to Isengard): "It cannot be doubted that we witness the meeting of dear friends... The days are fated to be filled with marvels."

17) Legolas to Treebeard (The Voice of Saruman): "I should dearly love to journey in Fangorn's wood. I have made a bargain with my friend that, if all goes well, we will visit Fangorn together – by your leave…" "Any Elf that comes with you will be welcome," said Treebeard. "The friend I speak of is not an Elf. I mean Gimli." "Hoom! This is a strange friendship!"

18) Treebeard referring to Merry & Pippin (The Voice of Saruman): "I shall miss them. We have become friends in so short a while that I think I must be getting hasty. They shall remain friends as long as leaves are renewed."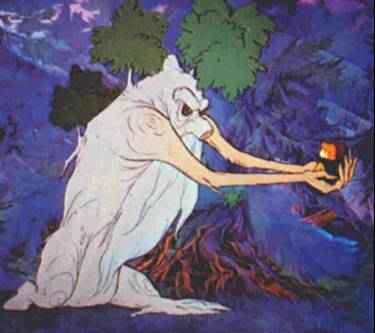 19) Frodo to Sam about what to do after the Ring is destroyed (The Passage of the Marshes): "But Samwise Gamgee, my dear hobbit – indeed, Sam my dearest Hobbit, friend of friends – I do not think we need give thought to what comes after that."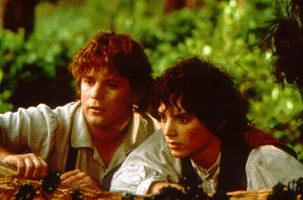 20) Frodo to Faramir (Journey to the Cross-roads): "Most gracious host, it was said to me by Elrond Halfelven that I should find friendship upon the way, secret and unlooked for. Certainly I looked for no such friendship as you have shown. To have found it turns great evil to good."

21) Eomer to Aragorn (The Battle of the Pelennor Fields): "Twice blessed is help unlooked for, and never was a meeting of friends so joyful," and they clasped hand in had. "Nor indeed more timely," said Eomer. "You come none too soon, my friend. Much loss and sorrow has befallen us." "Then let us avenge it ere we speak of it," said Aragorn, and they rode to battle together."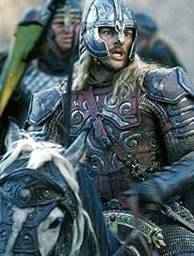 22) Gandalf & Gwaihir (The Field of Cormallen): "Twice you have born me, Gwaihir my friend," said Gandalf. "Thrice shall pay for all, if you are willing. You will not find me a burden much greater than when you bore me from Zirak-zigal, when my old life burned away." "I would bear you," answered Gwaihir, "whither you will, even were you made of stone."

23) Aragorn (The Steward & The King): "A day draws near that I have looked for in all the years of my manhood, and when it comes I would have my friends beside me."

24) Pippin (Many Partings): "I wish we could have a Stone that we could see all our friends in and that we could speak to them from far away."

25) Gandalf to the Hobbits (Homeward Bound): "As for you my dear friends you will need no help. You are grown up now. Grown indeed very high; among the great you are, and I have no longer any fear at all for any of you."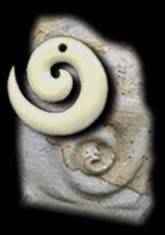 (Maori bone carving - gift from a friend)

************
Koru: Maori symbol representing a fern frond as it opens. The koru reaches towards the light, striving for perfection, encouraging new, positive beginnings. It must always be given, it cannot be bought for oneself.

Altaira - if you want me to remove any pictures, do let me know!